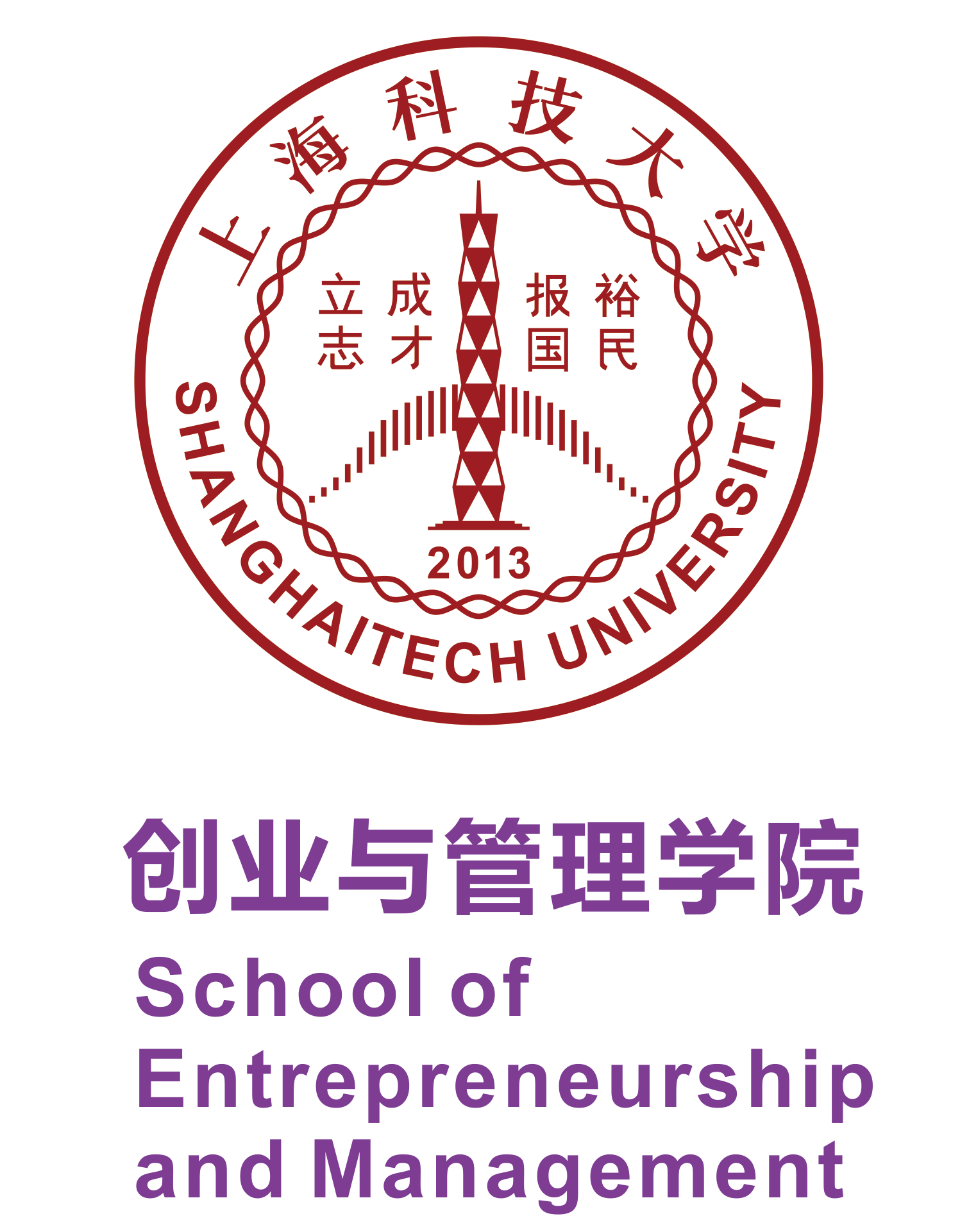 Mission and Introduction
Mission
In support of ShanghaiTech's mission to train graduates who can contribute to
China's future economic development, SEM provides students with the skills
needed to become effective leaders in an ever-changing global business
environment. SEM's programs are designed to insure that graduates of
ShanghaiTech are able to apply diverse methodologies of analysis, utilize
multiple modes of inquiry and engage multiple intelligences to identify and characterize
social and scientific problems. More importantly, they will be able to do so in the
service of creating innovative new ideas, fashioning solutions to some of our most
pressing problems, and where appropriate, commercializing and bringing theseideas
to market.
Introduction to Curriculum
SEM's courses provide ShanghaiTech's students with four core groups of knowledge
and skills – Enhanced Critical Thinking Skills, Business and Entrepreneurship
Knowledge, Innovation and Creativity Tools, and Business Skills. When integrated
with their science and engineering training, ShanghaiTech's students will possess
a unique set of tools for the future in order to go on to careers as research
scientists, entrepreneurs or leaders of large businesses.
SEM's curriculum is diverse yet integrated. It provides students throughout the
University the opportunity to secure a minor in Innovation and Entrepreneurship
or a minor in Finance, as well as a broad range of elective courses spread over
three broad areas: (1) Economics, Business and Entrepreneurship; (2) Creativity
and Innovation; (3) Corporate Innovation, Technology and the Future.
Students are free to take electives in SEM provided they satisfy the individual
prerequisites required (if any) for enrollment in the course OR obtain prior permission
of the professor.