On January 8-9, an International Assessment Committee conducted a comprehensive review of School of Entrepreneurship and Management (SEM) on its first five years of journey since its launch. The Committee consists of 5 internationally distinguished experts, chaired by Prof. Richard Lyons, Chief Innovation & Entrepreneurship Officer of UC Berkeley and Former Dean of the Haas School of Business, UC Berkeley. The other members of the Committee are: Professor Hongbin Cai, Dean of Hong Kong University School of Business and Former Dean of Guanghua School of Management , Peking University; Professor David Hsu, Richard A. Sapp Professor of Management at Wharton Business School, University of Pennsylvania; Professor Jiaofeng Pan, President of Institute of Science and Development, Chinese Academy of Sciences (CASISD), Chairman of Chinese Association of Development Strategy Studies, and Fellow of World Innovation Organization (WIO); and Professor Wei Xiong, Dean of CUHK Shenzhen School of Economics and Management and Professor of Finance, Princeton University. This International Assessment is meant to provide a comprehensive evaluation of the School's faculty growth, education and curriculum development, academic disciplines and research achievements, governance structure and administrative effectiveness, etc.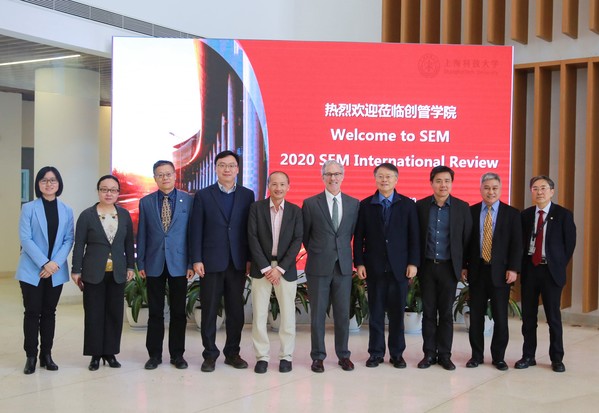 On morning of January 8th, Ruxin Li, Chairman of the ShanghaiTech University Council, expressed a warm welcome and thanks to all the distinguished experts at the opening meeting of the Assessment. Jie Yin, Vice President & Provost of ShanghaiTech, briefed the Assessment Committee on the University's development strategy and recent-year achievements in recruiting high-quality faculty, developing an innovative tertiary education system, pursuing research excellency, building world-class research facilities, and nurturing international cooperation. On behalf of the University, Provost Yin looked up to the Assessment Committee for a critical review of the overall situation of the SEM from the perspectives of international business-education frontier and the standards of the world's first-class universities. He looked forward to receiving constructive opinions and suggestions from the Committee on future development of the School.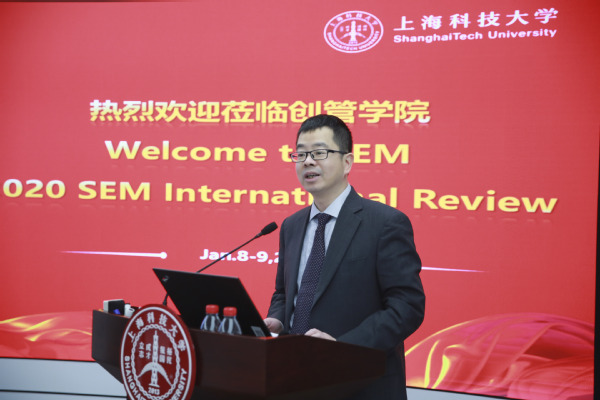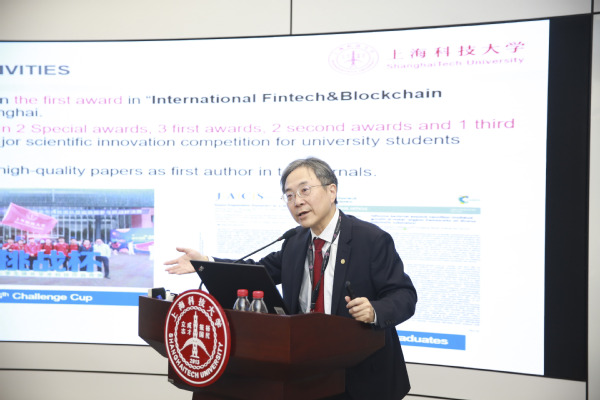 Hanming Fang, Dean of SEM, delivered an overview of the School's vision and mission, the timeline of the five-year development, the School's organizational structure, faculty composition, and research capacity. He inspected and analyzed SEM's advantages and weaknesses, as well as challenges and opportunities presently faced by the School. Ding Lu, Vice Dean of SEM, introduced the School's achievements and progress in curriculum development, student education, executive training programs, and institutional alignments. Afterwards, 24 SEM faculty members reported one by one their academic research interests, achievements, and agenda. The Committee members interacted with faculty members by raising questions and making suggestions. During the assessment, the Committee members also visited the three labs of SEM, and held discussions with the school's administrative and teaching supporting staff as well as students enrolled in SEM minor programs to solicit their opinions and suggestions on the School's development.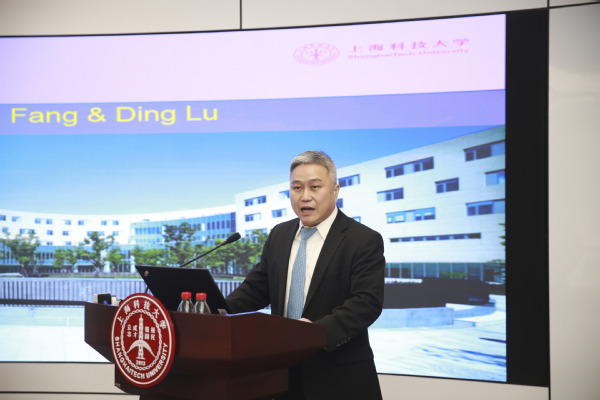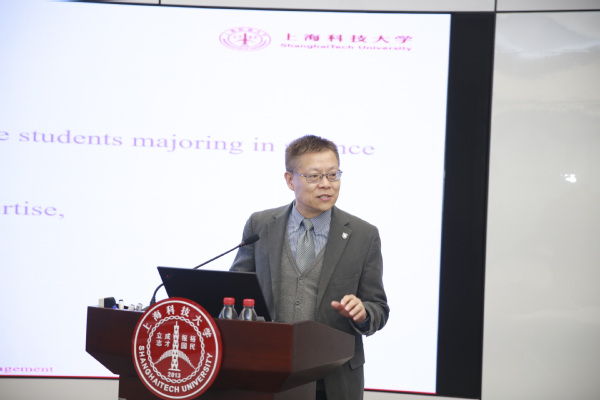 On the morning of January 9, the Assessment Committee reported its preliminary assessment and feedback to Mianheng Jiang, President of ShanghaiTech, and Jie Yin, Vice President & Provost. The Committee Members concluded that SEM had in the past five years earnestly carried out its mission by establishing a distinctive curriculum system, a faculty team of vitality and great potentials, and a capable administrative team. While impressed by the School's achievements, the Committee experts suggested that SEM should build from its current basis a clear vision for its future, make long-term planning, and learn from the valuable experiences of world's best business schools. Ge Jiang, the Vice Provost, Yu Zhou, the Human Resources Director and the SEM deanery participated in the discussion.